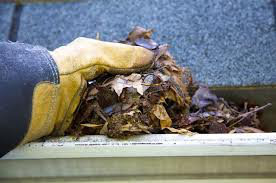 In the upstate New York area we have two factors that make cleaning your gutters twice a year necessary. The fact that we have a lot of big trees and experience a full Autumn that drops all of the leaves. The important time to get it done is in the fall after the leaves have fallen. If you are in a particularly heavily wooded lot you may want to consider doing it a couple of times a year.
The real measure of when you need to clean your gutters is in checking gutter performance when it is raining. If the water is not rushing through the drain then there is a clog somewhere in your gutter. If there is any spot along your roof-line where the water is pouring over the gutter there is either a clog or enough debris at that location to allow the water to flow over the top of it. Then there is always the obvious sign, you can see plant growth standing up in your gutters.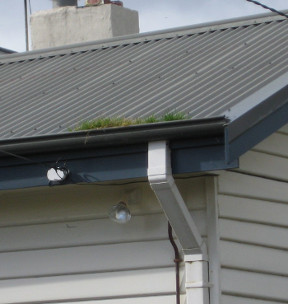 Hiring a professional to clean your gutters it the safest way to ensure that it is done correctly. We are comfortable on your roof and will do a thorough clean-out of all the gutter on your home, making sure that we don't miss any debris that may be hidden from sight. Also the peace of mind you can have in hiring us, knowing that we are fully insured. Call us today for a clean-out appointment or to request an estimate. Don't hesitate to clean-out your gutter system until after it is too late and there is either water damage to your home or landscaping.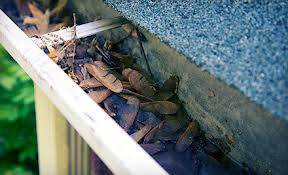 If you are tired of having your gutters cleaned out a couple of times per year consider purchasing a gutter protection system. We provide Leaf Relief© gutter protection service. It is a tried and true product that will keep your gutter systems working great year round.
Our Service Areas:

Albany | Ballston Spa | Clifton Park | Colonie | Latham | Loudonville | Malta | Niskayuna | Saratoga Springs | Scotia & Glenville | Rexford |


If your area is not listed contact us for service