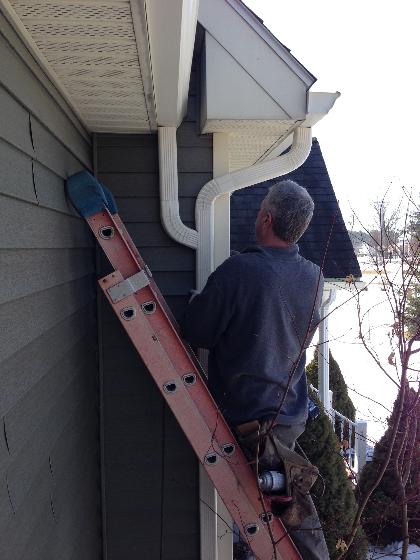 Gutter Installations
Experienced professional gutter installers that work on new construction and existing homes.Our 15 years of experience translates to the right knowhow to get seamless gutters installed on your home, providing the protection your foundation and landscaping needs. Each home is unique and in turn requires a custom solution. We know where the best position for your down-spouts is by assessing the pitch of your home and property. By having it done professionally you will find that there is limited maintenance required over the duration of your gutter ownership.
What purpose do rain gutters serve?

Rain gutters move water away from your home, add value and protect your property.

Why do we direct water from the foundation? Water being allowed so seep into the foundation or lay stagnant around your foundation can cause a slew of problems, such as:

Mold/mildew growth
Landscape erosion
Dry rot
Promote insects growth
Proper maintenance systems add value to your home

 
Lifetime seamless rain gutters add value to your home, increasing the resale value of your investment. Protect your landscaping and decking By not allowing the drip edge of your roof to drain water directly onto your expensive landscaping and decking, you save the time and money you've invested in this key element of your home's curb appeal. Soil erosion is minimized and managed by installation and maintenance of a complete rainware system. Protect your concrete Water dripping on your concrete walkways and driveways will erode and damage your expensive hardscape. Safety No water dripping or puddling around doorways and walkways.
Our Service Areas:

Albany | Ballston Spa | Clifton Park | Colonie | Latham | Loudonville | Malta | Niskayuna | Saratoga Springs | Scotia & Glenville | Rexford |


If your area is not listed contact us for service