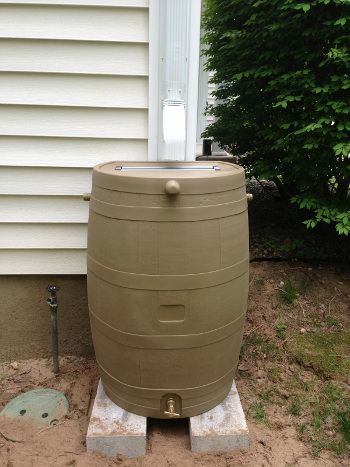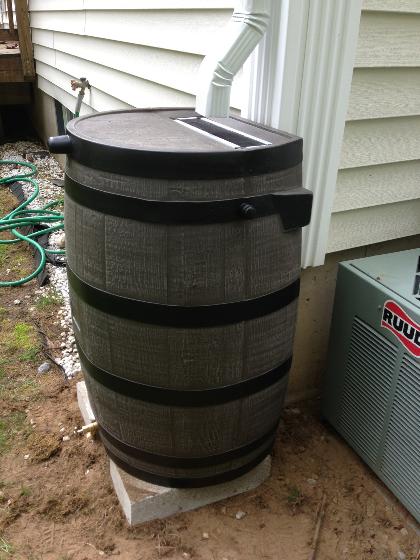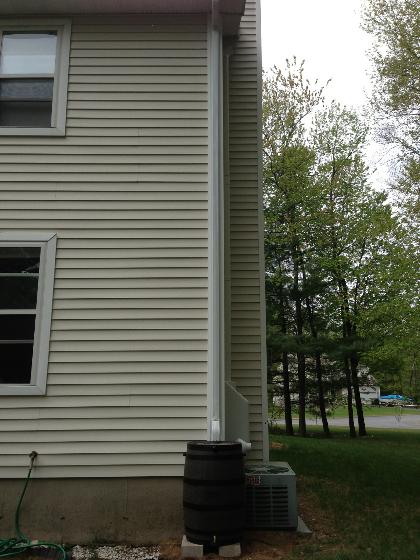 Rainwater Harvesting
Rainwater harvesting is the accumulation of rainwater for reuse before it reaches going into the ground. Uses are varied and include watering gardens, water for livestock and general irrigation. The average roof collects up to 600 gallons of water for every inch of rainfall. In the Capital District we average 45 inches of rainfall annually. That adds up to potentially 27,000 gallons of rainfall that could be collected.
Malta Seamless Gutters can setup a rainwater harvesting system that is fed from your gutter system downspout. How much collection capacity you wish to have is your choice. This rainwater is yours to use as you see fit. When the driest part of summer arrives and water use restrictions go into play this water can come in pretty handy for watering your lawn, washing the car or using in your home garden.
This is a small step but you can also demonstrate that you are doing your part to conserve resources by taking advantage of rainwater. A great project to introduce your kids to the concept of sustainability.
Our Service Areas:

Albany | Ballston Spa | Clifton Park | Colonie | Latham | Loudonville | Malta | Niskayuna | Saratoga Springs | Scotia & Glenville | Rexford |


If your area is not listed contact us for service