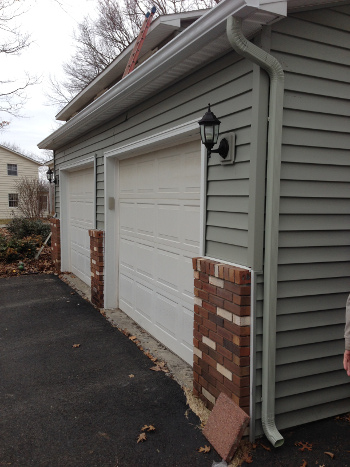 Niskayuna Seamless Gutters
Malta Seamless Gutters understands that your roof is your first line of defense, in protecting your home from the elements, so it can keep you and your family comfortable for years to come. Seamless gutters are essential in protecting your roof and foundation from water damage. If you don't have gutters on your house today call or email us for an assessment and quote. If you have gutters and are concerned that they are not working up to snuff call us to come out and see if they can be repaired.
If you are concerned with the appearance of your Niskayuna home changing due to the addition of seamless gutters check out our colored gutter solutions. They are capable of blending in directly with the color scheme of your homes siding, roof, and shutters. Let us amaze you with the range of colors and shades that we are capable of providing for you homes personal gutter solution. Our conscientious approach to installing your seamless gutters using hidden hangars and placing the downspouts in the optimal location for takingn the water away from your home will not detract from your homes aesthetic beauty but enhance it all while improving the resale value of your lifetime investment.
Just having gutters on your home may not be enough. You need to ensure that they are cleaned out of debris at least once a year to prevent them from clogging up and allowing water to overflow them instead of flow in them. When water sits in your gutters small plants start to take root and can eventually trap enough sediment and debris to clog your gutters even though they appear to be clear. If you look at your existing downspouts in a rainstorm and do not see the rain flowing strongly out of them you should call for a cleaning ASAP.
Our Service Areas:

Albany | Ballston Spa | Clifton Park | Colonie | Latham | Loudonville | Malta | Niskayuna | Saratoga Springs | Scotia & Glenville | Rexford |


If your area is not listed contact us for service