Examples of Water Damage due to not having Rain Gutters
---
(Click on the images to expand/contract them)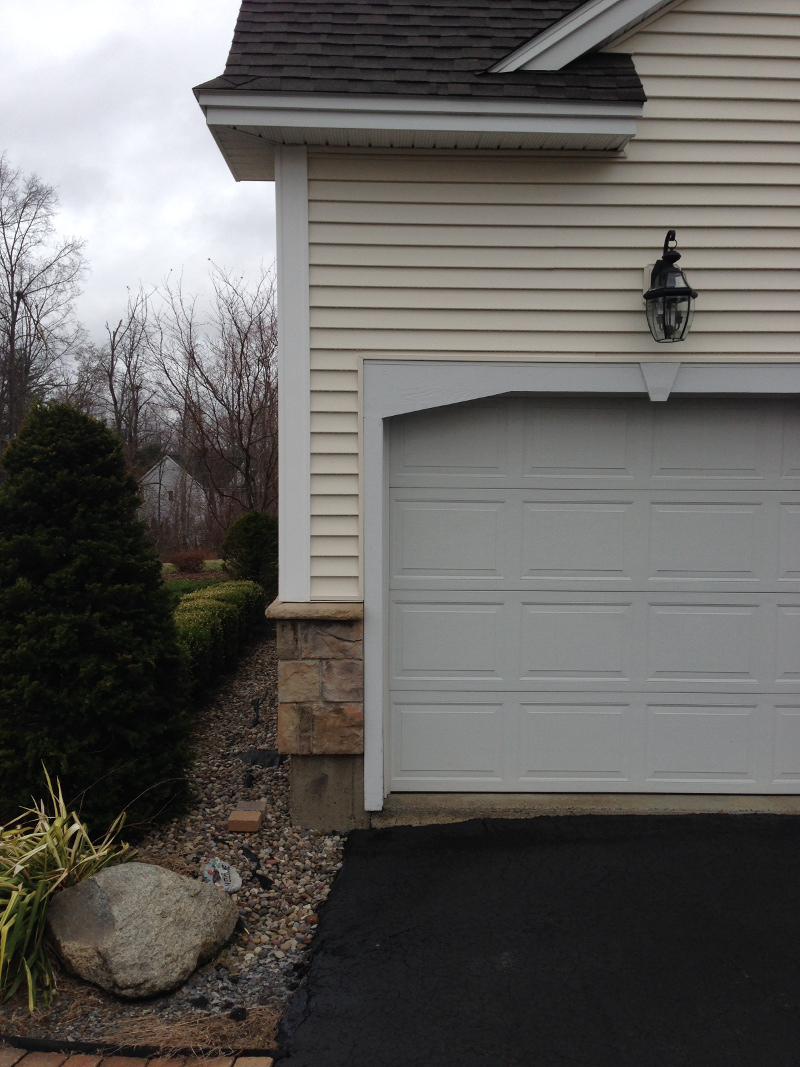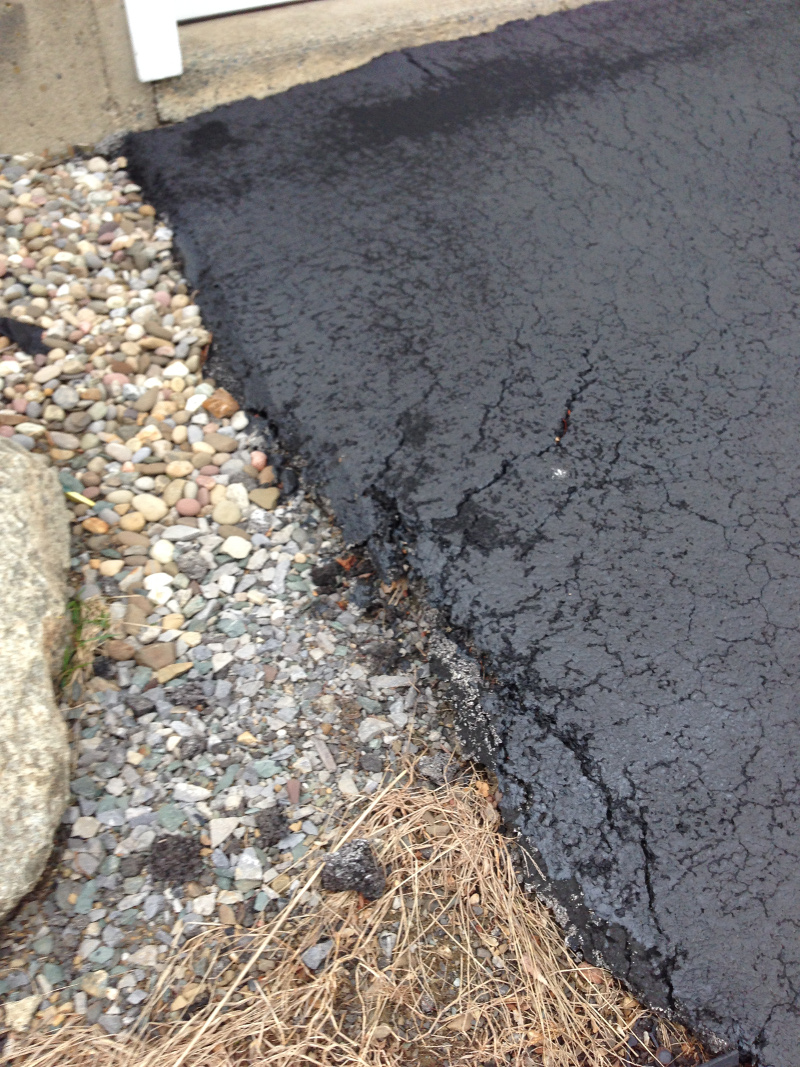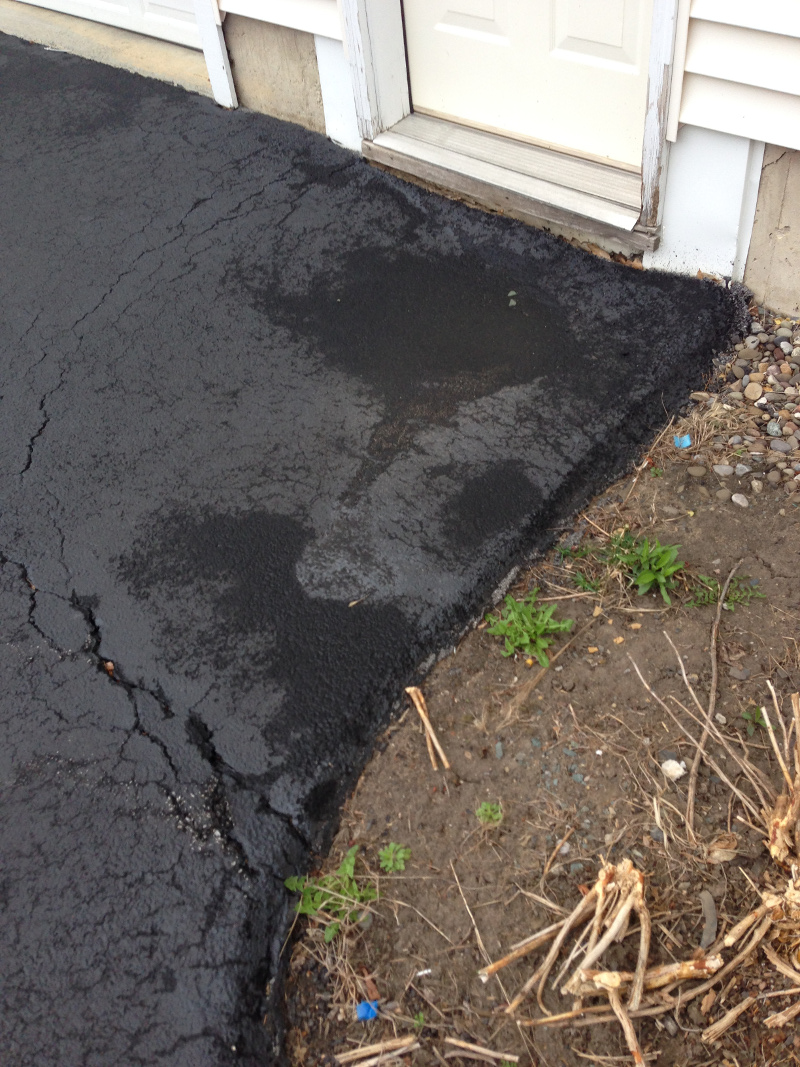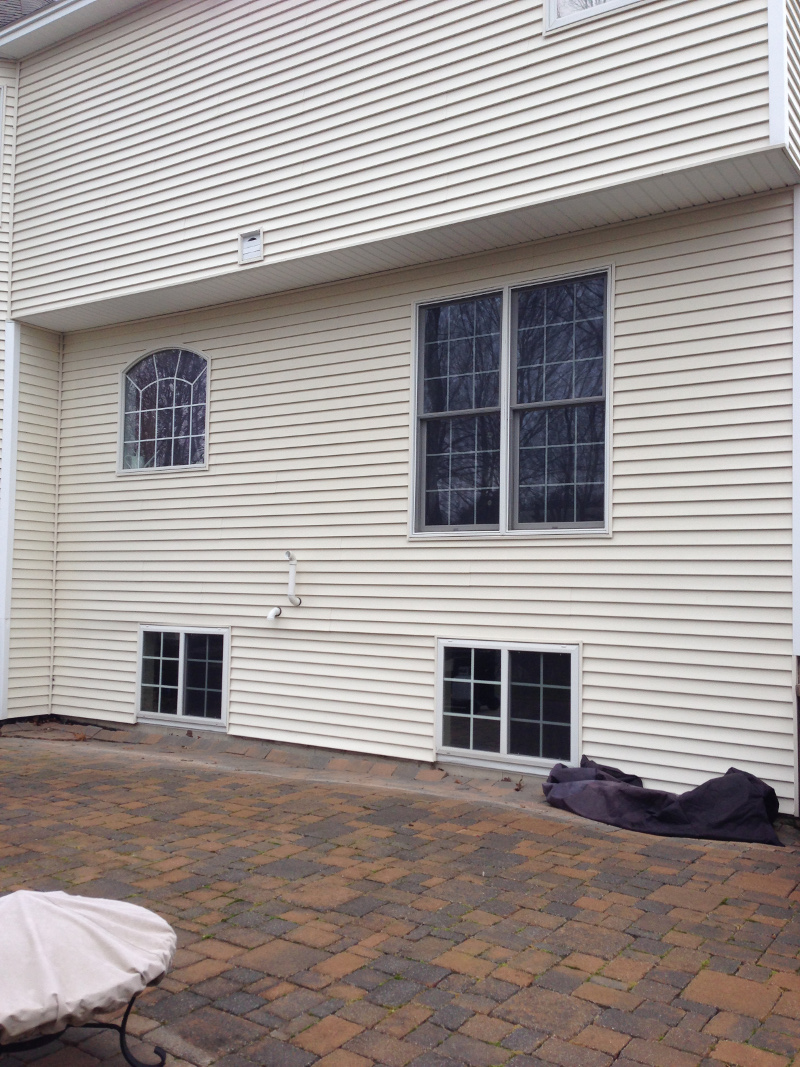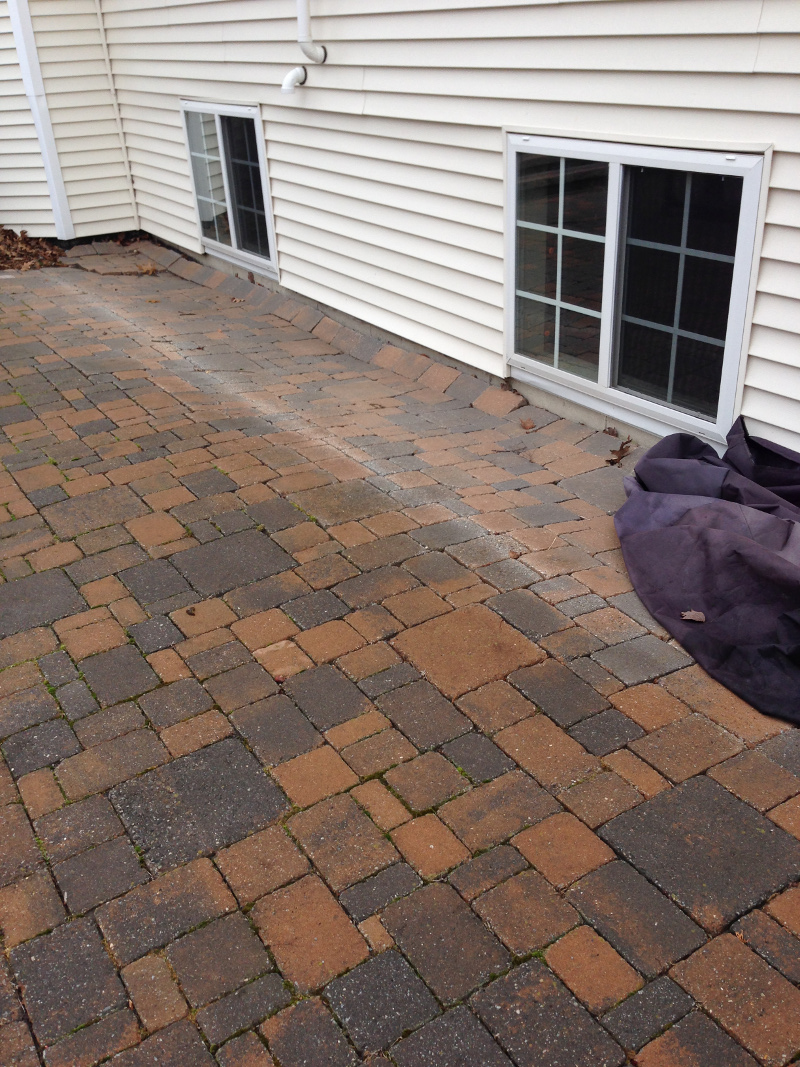 Putting gutters on your home is the best way to ensure that you do not incur water damage. Water damage to your foundation can not only be costly to repair but can irreversibly damage your home greatly reducing your resale value and the overall livability of your home. Although damage to the foundation is costly and the worst kind don't underestimate the expense and problems that can come from damage to the landscaping, walkways, and driveways surrounding your house.
Enclosed are some photos taken from a new construction home that did not have gutters installed when it was built. As you can see that the home is less than five years old and already significant damage has occurred due to there not being a rain gutter system on the home.
The driveway which has significant rainfall drainage due to the roof design has been washed out on both corners of the garage. This shows just how strong rainwater runoff can be when it comes to eroding away the soil under your driveway and around your home. The cost of repairing this driveway is likely to be four times the cost of placing gutters on this home alone.
The back of this house had beautiful paving blocks laid down. The water runoff from the roof has taken the leveling sand right out from underneath the pavers and created a cave-in. Repairing these pavers by removing them and then adding leveling sand is a time consuming exercise that will be difficult and costly to ever make look as good as it did when it was first installed.
Our Service Areas:

Albany | Ballston Spa | Clifton Park | Colonie | Latham | Loudonville | Malta | Niskayuna | Saratoga Springs | Scotia & Glenville | Rexford |


If your area is not listed contact us for service